Adjustable Aluminum Laptop Desk Ergonomic Portable TV Bed Lapdesk Tray PC Table Stand Notebook Table Desk Stand With Mouse Pad
A Gateway of Africa to UK ,USA AND Canada Products (Brand New ,Pre Defined,Pre O...
Delivery
Payment options
Our advantages
 12 months warrantyGuarantee for all purchased goods in our online store is 12 months
 SMS notificationYou receive SMS messages about each stage of your order.
 Return and exchange - no problemYou can return the items purchased within 14 days. The goods must be in normal condition and have all the factory packages.
 Different payment methodsPay orders in convenient ways: cash to the courier, by bank transfer on the receipt of the bank or by credit card right at the time of the order.
 Best priceWe are proud of our prices, hundreds of customers check them every day, which give a choice to our online store!
Please sign in to contact the vendor
Description
---
Description
1.360 DEGREE ADJUSTABLE - Each folding leg has 3 knobs which can adjust and lock in any height and angle you need. The 360°revolve provides the high flexibility just as human.
2.COOLING FUNCTION - With Ventilation holes which provide strong air flow to dissipate the heat from bottom of your notebook. Not only a table but also a cooler.
3.HIGH QUALITY MATERIAL - Made by Aluminum Slloy - Ultra Light and Strong
4.ERGINOMIC DESIGN - Say goodbye to nick and back pains after looking at laptop for a long time. This fully adjustable laptop stand can be folded flat for easy storage and enables you to use your computer at the most pleasing position, benefits your health and make you free from the neck ache and shoulder pain caused by poor posture.
5.MULTI FUNCTIONAL - Computer desk, writing desk, sketchpad, board, dining table, flower Stand etc. The use of occasions: bed, sofa, table, carpet, meadow, desk etc. Object: adults, children and all the crowds.
Aluminium Alloy Folding computer desk
Color:Black
Weight:Approx.1.50kg
Material:Aiuminum,Plastic
Folded Dimension:20.6x10.4x2in
Folding angle range:0~360°

A second locking rotation of 360 degrees,convenient using gear design,and with the exact scale,can easily be precise angle adjustment and height adjustment.

Method of use:
Press and hold the button on top of the joints,can adjust the support and height,the button is loosened,the automatic fixed joint.

Note:
Please do not use alternating current.Do not use a hard object so as NOT to scratch the paint.

Package Includes:
1x Portable Laptop Stand
1 x A Mountable Mouse Tray
1 x An Instruction Manual
2 x Black Non-Slip Baffle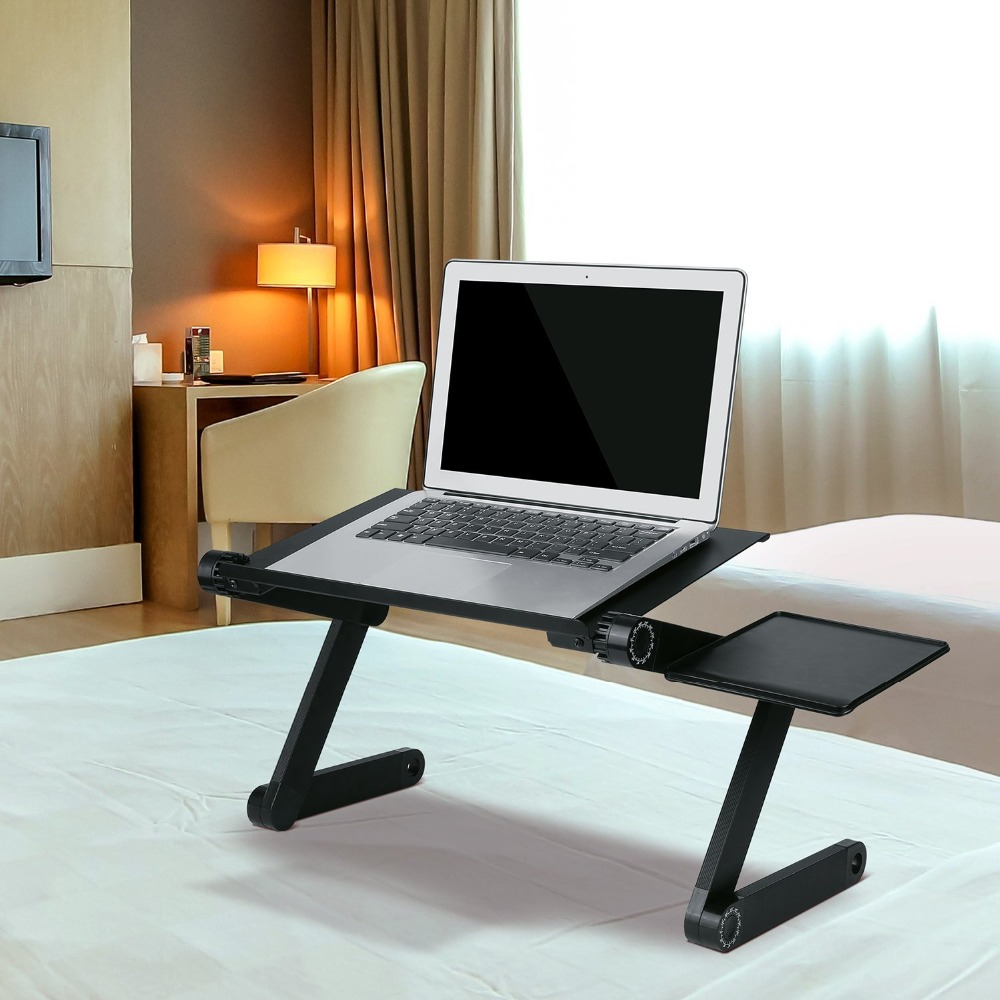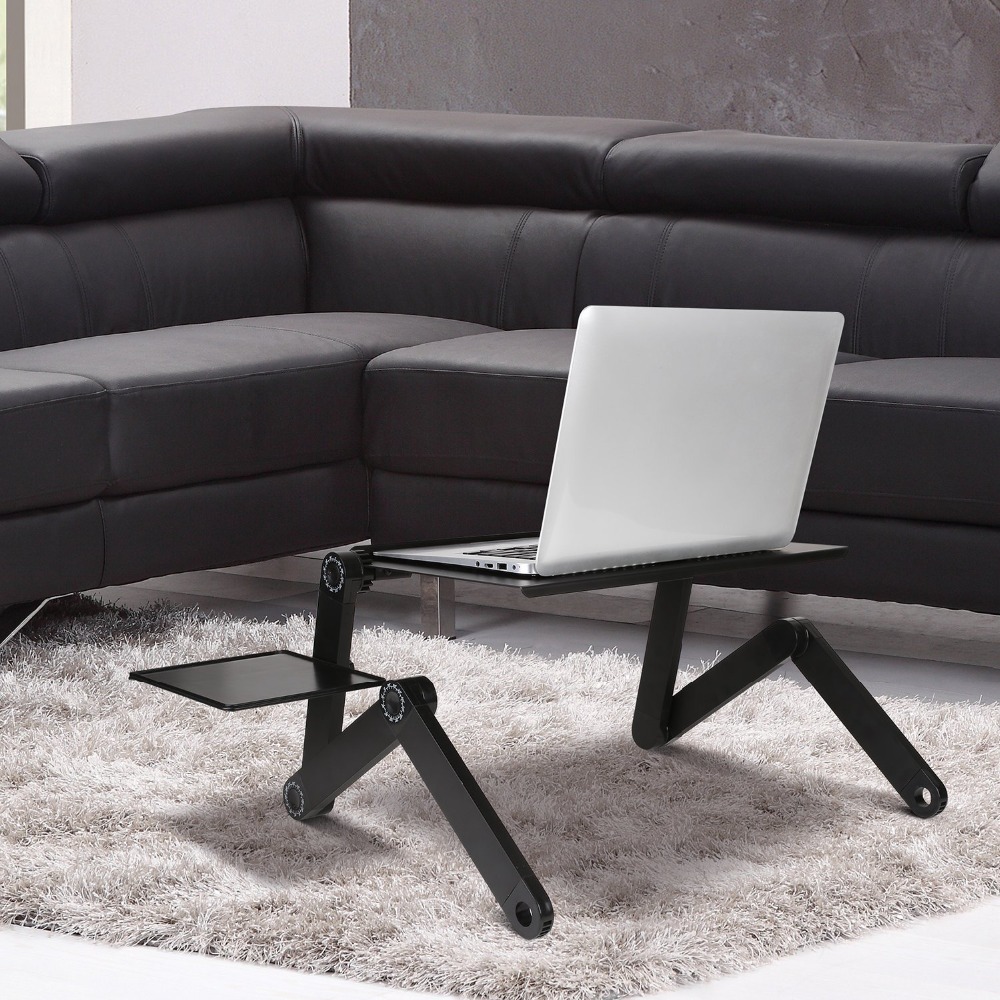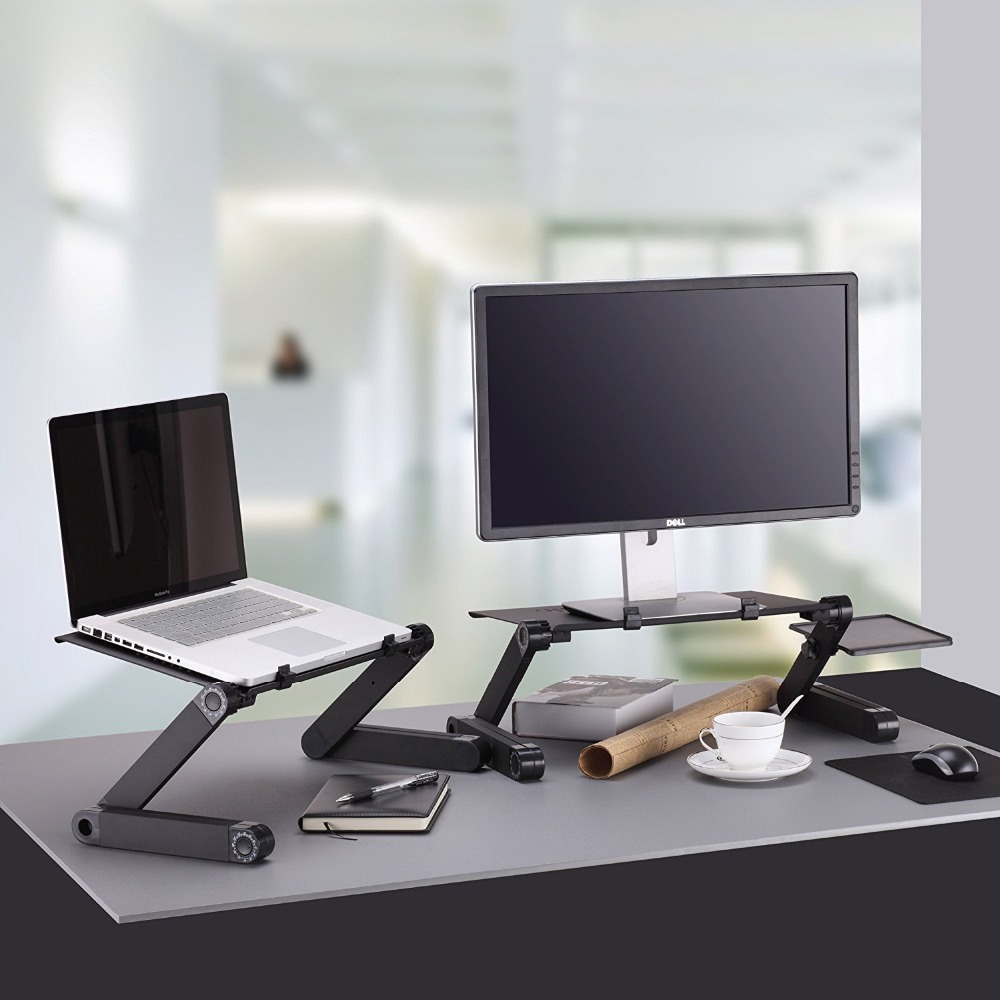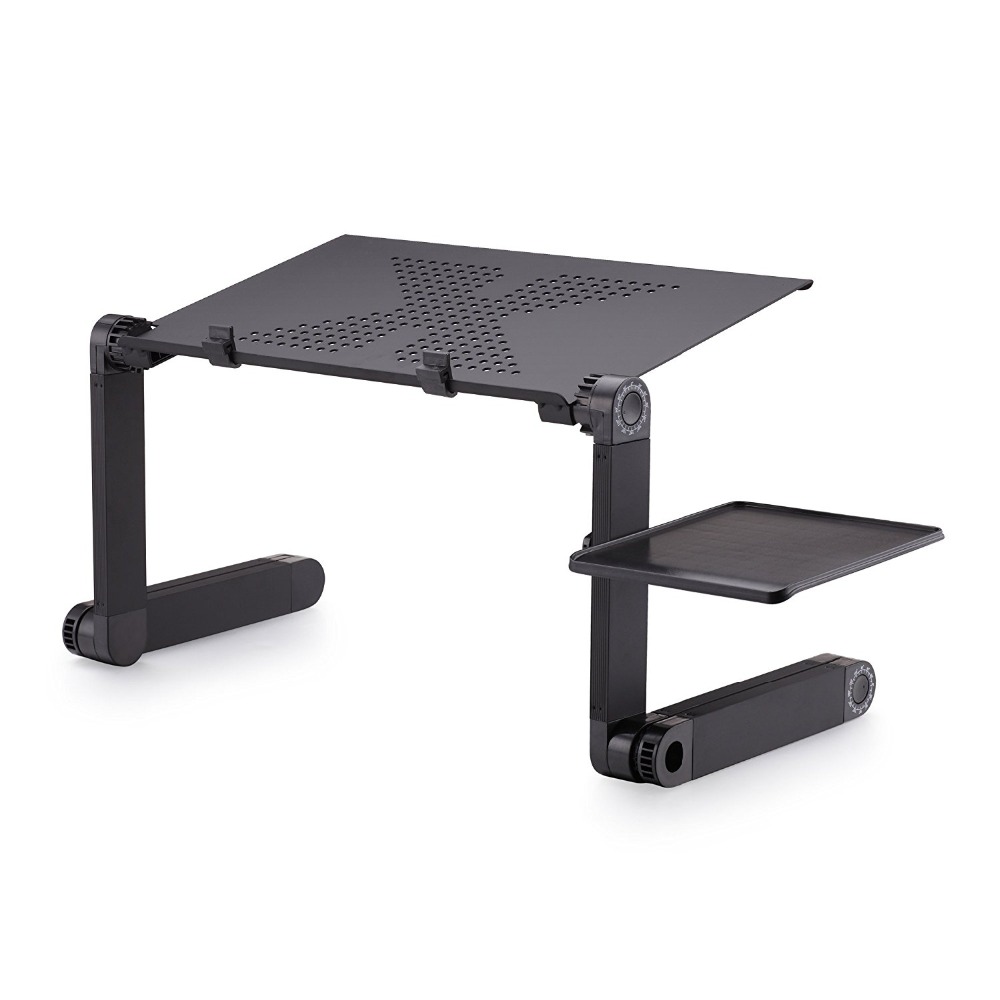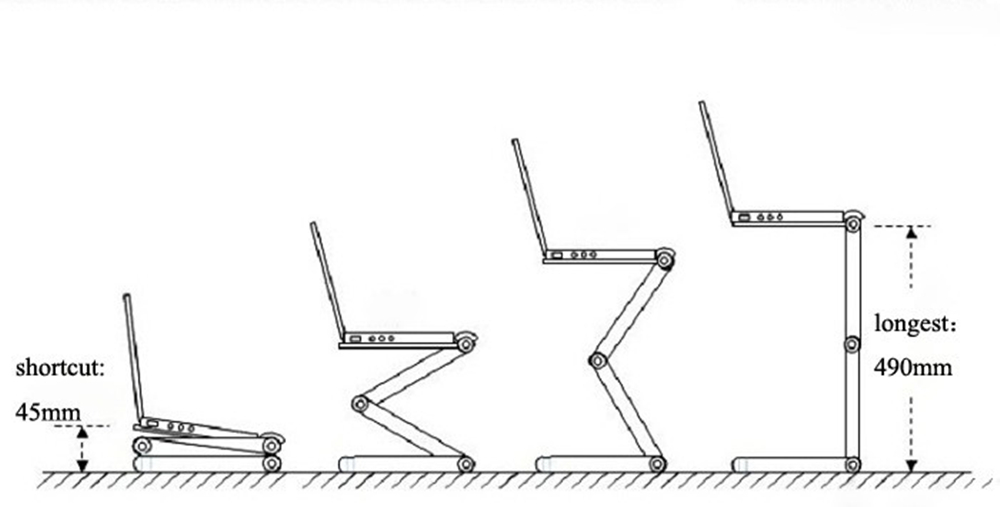 Features
---
Warranty & Support:
6 Month Warranty from manufacturer based on the warranty card you find in the box, with 24/7 Customer care from Vukaboda
Additional info
Shipping & Delivery :
Delivered based on our terms of shipping and Delivery , For Near customer you may get your product after order with 1 to 2 hours, But other customer may receive after 27 hours based on the location filled in shipping address.
---